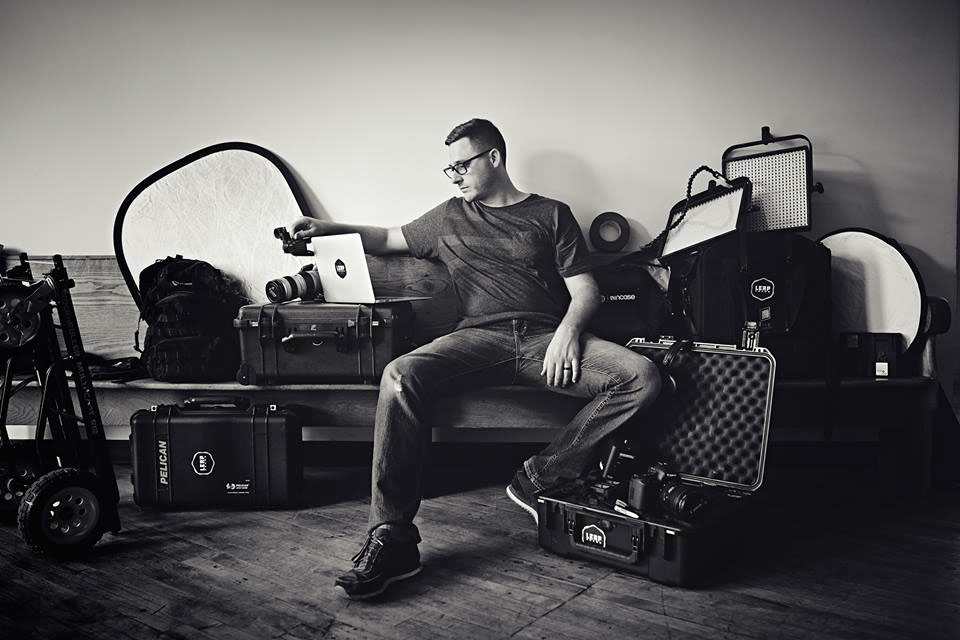 Born in suburban Cincinnati (on the Kentucky side of the river), Brandon credits the album Radio by LL Cool J as his earliest artistic inspiration, followed ever-so-closely by the classic surf movie Point Break. He channeled the freedom and passion he discovered in bank robbers and followed his bliss to Chicago, where he studied sound recording and film. After graduating from Columbia College, Brandon moved back to Ohio, married his childhood sweetheart (Rachel) and landed filmmaking gigs in Cincinnati. Since then he has tirelessly honed his skills and developed into the
digital video director
he is today. Brandon shares his knowledge weekly as co-host of
Filmmakers Drinking Bourbon
(iTunes leading filmmaking & bourbon podcast). 
In 2013 he co-founded LEAPframe a
Cincinnati video production
company and set up a life of jet-setting, shooting for brands and agencies, toasting cheap bourbon and dunking finest donuts. When he's not in the director's chair, you can find him in the living room having a breakdance battle with his wife and two kids.